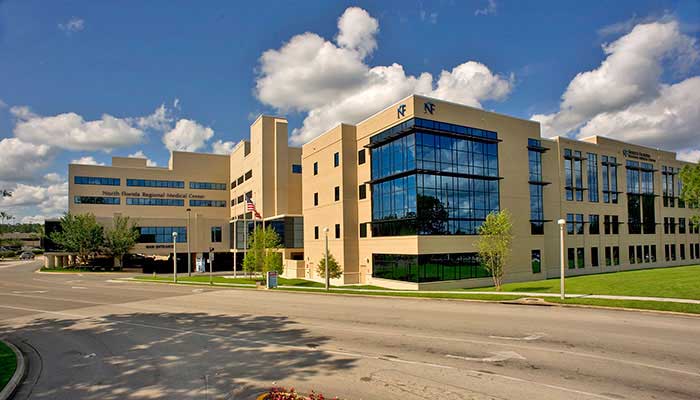 You contribute to oursuccess. Every role has an impact on our patients' lives and you have theopportunity to make a difference. We are looking for dedicated professionallike you to be a part of our team. Join us in our efforts to better ourcommunity!
At HCA, you have options. You canchoose from a variety of benefits to create a customizable plan. You have theability to enroll in several medical coverage plans including vision anddental. You can even select additional al la carte benefits to meet all yourneeds. Enroll in our Employee Stock Purchase Plan (ESPP), 401k, flex spendingaccounts for medial and childcare needs, and participate in our tuitionreimbursement program.
We are seeking a Med Surge RN for our centerto ensure that we continue to provide all patients with high quality, efficientcare. We are an amazing team that works hard to support each other and areseeking a phenomenal addition like you who feels patient care is as meaningfulas we do. We want you to apply now!
·The Med Surge Renal/GYN Unit is a fast paced unit that includes the post-surgical cardiac patient population.
·Thisis a fast paced unit where we focus on patient satisfaction, quality andteamwork together.    
·Youwill provide safe and effective nursing care to patients utilizing the nursingprocess.
North Florida Regional MedicalCenter's Med/Surg Renal/GYN is a 45 bed unit composed of 10 semi private and 25private rooms, whichprovides inpatient care for medical/surgical patients with a focus on Renal,Gynecology, Bariatrics, Urology, and Stable Cardiac.

Highquality care is not only about clinical outcomes, but includes the level ofservice that we provide to patients in a professional and respectfulmanner.We are a TEAM committed tosupporting each other in this mission. Therefore, our focus is on empoweringour staff with the knowledge, skills and attitudes necessary to provideexceptional care to the people we serve.
North Florida RegionalHealthcare is an organization centered around the community in Gainesville,Florida — North Florida Regional Medical Center (NFRMC). 
·NFRMC is a 432-bed,full-service medical and surgical acute care center serving North CentralFlorida and offering comprehensive cardiovascularcare, oncology, orthopedics, neurosciences, minimally-invasivelaparoscopic and robotic surgery, weightloss surgery and treatment, seniorcare, women's health and woundtherapy, among other services. 
·A proven leader, NFRMCis fully accredited, is certified as a Comprehensive Stroke Center and aQuality Top Performer by The Joint Commission, is an accredited Chest PainCenter, is designated as a Blue Distinction (tm) Center for Knee and HipReplacement, Spine Surgery and Bariatric Surgery, and earned an 'A' on the Spring 2020 Leapfrog Hospital SafetyGrade survey. 
·North Florida RegionalMedical Center is part of HCA Healthcare which is a leading healthcareprovider with over 31.2 million patient encounters a year at locations in 21states including the UK. We care about our community! HCA Healthcare has beencontinually named one of Ethisphere's most ethical company's in the world since2010. In 2018, HCA spent an estimated $3.3 billion in cost for the delivery ofcharitable care, uninsured discounts, and other uncompensated expenses.
We are an equal opportunity employer and valuediversity at our company. We do not discriminate on the basis of race,religion, color, national origin, gender, sexual orientation, age, maritalstatus, veteran status, or disability status.